Honeywell 35X40 Wireless 5800PIR-RES Residential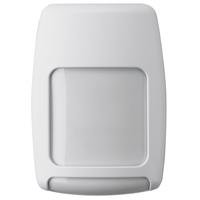 Honeywell 35X40 Wireless 5800PIR-RES Residential
Honeywell 5800PIR-RES Intrusion Residential Motion Detector has a Range of 35" to 40", has 80lbs of Pet Immunity, with no height adjustments.
You do not have to remove the PCB Card in order to install and the preferred mounting height is 7' to 9'.
This motion detector is easy to install and has a long battery life.
Reviews