1000 ft. 550MHz CMP UTP Solid Plenum Cat6 Cable, White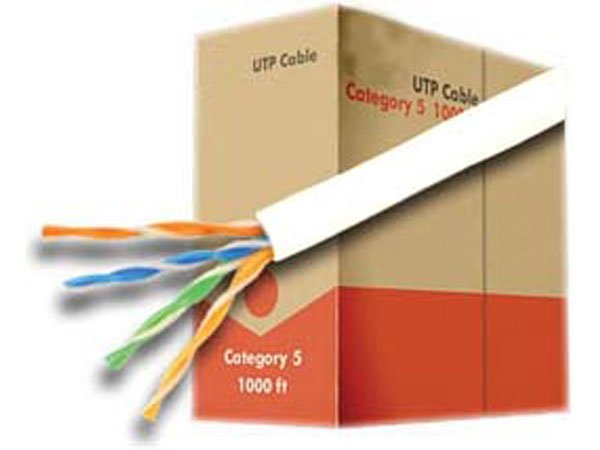 1000 ft. 550MHz CMP UTP Solid Plenum Cat6 Cable, White
If you're in need of networking cables to install in areas near your heating and cooling system, the 1000 ft. 550MHz CMP UTP Solid Plenum Cat6 Cable is the most advanced choice that you'll find on the market today. Our bulk plenum cat6 cable is designed to offer the best possible performance and ensure safety in homes and businesses, yet it is competitively priced to make DIY and professional installations as affordable as possible.
With its extra long design, this 1000ft plenum cat6 cable can be used across large distances. The plenum rating means that this cable was designed specifically for use above drop ceilings and below raised floors. To comply with building codes, plenum cables must be used in these types of areas in case of fire, as their materials won't release toxic fumes into HVAC systems and they are highly flame retardant.
In addition to offering advanced fire protection for use in areas where air circulates within a home, the 1000 ft. 550MHz CMP UTP Solid Plenum Cat6 Cable gives you more advantages over other types of cables. The Cat6 cable design includes a separator that spaces the four twisted pairs of semiconductors apart from one another to reduce interference as much as possible. The conductors are also made out of the highest quality solid annealed bare copper to give them an unparalleled level of corrosion resistance, strength and flexibility.
Fully RoHS compliant and ETL verified, our 1000ft plenum cat6 cable provides the absolute best performance while ensuring the safety of your home or place of business.
Applicable Standards
ETL listed type CMP
C(ETL) listed FT6
ETL verified to TIA-568-C.2 and ISO/IEC 11801
RoHS compliant
ATM 155 Mbps
Ethernet 10BASE-T, 100BASE-TX, 100BASE-VG, 100BASE-T4, 1000 Mbps 1000BASE-T Gigabit Ethernet (IEEE 802.3) and 16 Mbps Token Ring (IEEE 802.5)
Physical Characteristics
| | |
| --- | --- |
| Number of Conductor Pairs | 4 |
| Size | 24 AWG |
| Stranding | Solid |
| Conductor Material | Solid Annealed Bare Copper |
| Shield Material | Unshielded |
| Rip Cord | Yes |
| Insulation Material | Polymer Alloy (FEP) |
| Insulation Overall Diameter | 0.038" ± 0.0002" |
| Insulation Average Thickness | 0.0078" |
| Jacket | Flame Retardant PVC |
| Outer Jacket Average Wall Thickness | 0.020" |
| Outer Jacket Nominal O.D. | 0.236" ± 0.008" |
| Nominal Weight | 33lbs |
Mechanical Characteristics
| | | |
| --- | --- | --- |
| Temperature Rating | Installation | 0° C to 60° C |
| | Operating | -20° C to 75° C |
| Tensile Strength | Before | > = 13.8 Mpa |
| Elongation | Aging | > = 100% |
| Aging Condition | | 100° C x 168 hours |
| | After | > = 85% of unaged |
| | Aging | > = 50% of unaged |
Color Code
| | | |
| --- | --- | --- |
| Pair 1 | White/Blue | Blue |
| Pair 2 | White/Orange | Orange |
| Pair 3 | White/Green | Green |
| Pair 4 | White/Brown | Brown |
Reviews